Cut emissions & noise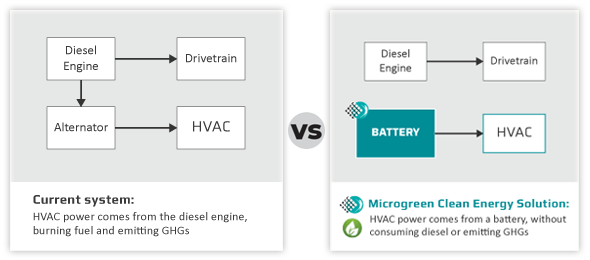 A cleaner and faster way to power the HVAC on transit buses, trucks, service vehicles and RVs
Designed with Microgreen's innovation of a lithium battery system + battery management system (BMS) + energy management system (EMS).
Compact and lightweight system from solar energy and storage batteries.
Empirical data demonstrate reduction of 10 kg of carbon emission and saving of 4 litres of fuel per day from diesel buses, service fleets or trucks.
Power HVAC and auxiliary loads: refrigeration, emergency lights, lift gates, waste collection mechanisms, and many others.